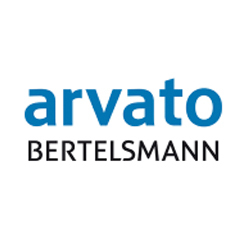 Warehouse / Forklift Operators
Louisville, KY
75 IMMEDIATE OPENINGS
TEMP TO HIRE & DIRECT HIRE POSITIONS
PAY: Up to $15/HR
Great Work Schedule: 12 Hour Shifts - 3 Days A Week and every other Saturday
Arvato Supply Chain Solutions, in partnership with their trusted area staffing partners, are hiring over 75 warehouse / forklift operators for temp to hire & direct hire positions! Come join a team where you can take pride in your work, while be rewarded with a welcoming and safe environment!
Position Summary:
Arvato Supply Chain Solutions is hiring Warehouse / Forklift Operators to accurately and efficiently assemble custom kits for our clients as well as pick and pack orders. This role requires the ability to work in a fast paced, high volume environment as well as the ability to use a computer. Warehouse / Forklift Employees will also operate various powered industrial equipment, including reach trucks and cherry pickers, to accurately transport component materials between the production departments and stage/storage locations. You will also use SAP/ERP for inputs and outputs as well as transport finished and semi-finished goods from production departments to Shipping or other appropriate locations.
Experience requirements
• Warehouse must have at least 6 months of previous work experience, preferably in a warehouse or manufacturing type of environment
• Forklift Operators must have at least one year of experience operating forklifts, including cherry pickers and reach trucks and must possess a forklift license
Qualifications
• Must have strong math skills
• Must possess the ability to work on a computer
Responsibilities
• Assemble custom kits and pick/pack orders
• Determine whether finished product meet quality standards for customers
• Work independently with a sense of urgency and purpose
• Make decisions based on quantity of work and required finishing time to meet shipment deadlines
• Follow Return's disposition playbook
• Maintain neat and orderly workspace
• Use of SAP/ERP for inputs and outputs
Skills
• Forklift Operators must be able to operate a lift truck to reach heights of up to 40 feet
• Must be able to lift up to 60 pounds overhead
• Must be able to climb and stack cartons at a height of 15 feet
• Must be able to push and pull a pallet jack with weight ranges of up to 1500 pounds
• May work with hazardous materials
• Must be able to work in a non-climate controlled environment
• Stand, bend, stoop, lift, and walk majority of your shift
• Requires ability to use a keyboard, monitor, RF scanner and calculator
Work hours
12 Hour Shifts - 3 Days A Week Work Week
A and B shifts:
A:Sun-Tue 6am-6:30pm & every other Sat 8am-4:30pm
B:Wed-Fri 6am-6:30pm & every other Sat 8am-4:30pm
IMMEDIATE OPENINGS! Please complete the "Quick Apply" and select apply by email or online today.
EOE
33342422