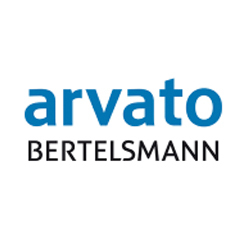 Forklift Operator
Louisville, KY
Position Summary:
As a Forklift Operator at Arvato Supply Chain Solutions, you will be responsible for operating a various powered industrial equipment, including reach trucks and cherry pickers, to accurately transport component materials between the production departments and stage/storage locations. You will also use SAP/ERP for inputs and outputs as well as transport finished and semi-finished goods from production departments to Shipping or other appropriate locations.

EXCELLENT BENEFITS PACKAGE:
• Retirement 401K Plan with Matching
• Paid holidays
• Vacation and Paid Time Off
• Employee discounts through Anthem, Sprint, AT&T, and others (20% off on contacts and glasses, 15% off Lasik, 20-40% off Health and Fitness on items such as gym memberships, bicycles, Garmin, and online programs, Pet Insurance, Senior Care Services, Allergy Control products, Up to 25% off Health and Fitness Services and Discounts on Phones and Computers)

***These are first and second shift positions working Monday - Friday. Holidays and over time, including weekends, will also be required as needed. Must be flexible to work both shifts and up to 12 hours per day when needed.***

We move!
Arvato Supply Chain Solutions is part of Bertelsmann. We combine the advantages of a global corporation with the reliability of a family-run business. We take care of our 15.000 employees in more than 20 countries who profit from a wide range of benefits and professional development programs.

At arvato, we measure our success through the successes of our customers. Our DNA is built upon Customer Obsession, Ownership and Continuous Improvement (Hustle). We achieve our goals by means of experience, state-of-the-art technologies, creativity, passion and a commitment to quality, innovation and having fun!

Come and join our team today! Be proud of where you work!

• High School Diploma or equivalent education
• Must have at least one year of experience operating forklifts, including cherry pickers and reach trucks.

• Must possess a forklift license
• Must have strong math skills
• Must possess the ability to work on a computer
• Understand and adhere to policies, guidelines and procedures pertaining to ethics and compliance, the protection of Information Assets, integrity of customer transactions, proper and ethical utilization of access privileges and resources provided to perform the role. Fully comply with all provisions of the Company Code of Conduct, Acceptable Use Policy and Confidentiality Agreement.
• Protect company assets, systems, proprietary and confidential information in accordance with arvato Confidentiality policy and Corporate Information Security Policies and Procedures.
• Proactively report actual or suspected ethics and compliance violations, vulnerabilities, security incidents and breaches in the confidentiality, integrity or availability of Information assets as per the Company's Incident Reporting Process.
• Process personal data, client data and employer business specific data in accordance with customer contracts, company guidelines and federal and state requirements.

• Must be able to operate a lift truck to reach heights of up to 40 feet
• Must be able to lift 60 pounds overhead
• Must be able to climb and stack cartons at a height of 15 feet
• Must be able to push and pull a pallet jack with weight ranges of up to 1500 pounds
• May work with hazardous materials
• Must be able to work in a non-climate controlled environment

1st and 2nd Shift Positions: Monday - Friday
• First Shift: 6:30am - 3pm, 8:00am - 4:30pm
• Second Shift: 2:30pm - 11:00pm
• Holidays and over time, including weekends, will also be required as needed.
• Must be flexible to work both shifts and up to 12 hours per day when needed.

IMMEDIATE OPENINGS! Apply with us today!

Arvato - the spirit of solutions!

We at Arvato provide a comprehensive range of services and solutions to our business partners in the consumer electronics, high-tech, telecommunication, networking and industrial sectors. With more than five decades of experience and our global footprint we create value for our customers and ensure that they are well equipped for the challenges of their markets.

Arvato is an Equal Opportunity Employer and values the array of talents and perspectives that a diverse workforce brings. All qualified applicants will receive consideration for employment without regard to race, national origin, religion, age, color, sex, sexual orientation, gender identity, disability, or protected veteran status.

17394